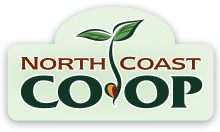 In June 2017, our Board of Directors committed to renovating the Co-op's store in Eureka. After study, reflection and engagement of members and employees, our final vision for the Eureka remodel project has emerged and we are excited to share the details with you, as construction is expected to start at the beginning of the new year!
Over the years, we have heard from our members that our Eureka store is dark, the layout is confusing, it's hard to find information about products, and they want more environmentally responsible packaging options. They have also stated that they want more prepared food options. We have heard from employees that they need a safer work environment, more training and better tools to do their jobs. Additionally, we are perpetually repairing and/or replacing equipment which disrupts their ability to do their work.
By engaging in a full-store remodel, our store in Eureka will be a high-functioning, financially healthy store that allows us to better align with our reputation as a socially and environmentally responsible community organization. A full store remodel will:
Increase production, variety and quality of in-house prepared foods

Improve working conditions for employees

Improve customer flow and shopping experience

Increase sales by a minimum of 10% the first year

Reduce costs associated with equipment failure and injuries

Provide opportunities to meet our triple bottom line goals (people, planet, profit)
Our Deli (which will be expanding by 330%) will provide new, healthy, convenient and reasonably-priced food options, with an emphasis on local and organic ingredients. We will be introducing responsible packaging and dine-in options, and the dietary needs of our customers will be in the forefront of our recipes. We will expand our employee areas, including the breakroom, to provide a safe and efficient working environment, with an emphasis on product knowledge, skill development and career advancement that leads to reduced stress and increased employee retention. The entire layout of the store will shift (see new floor plans below), ensuring each department is more organized and the overall shopping experience is more intuitive.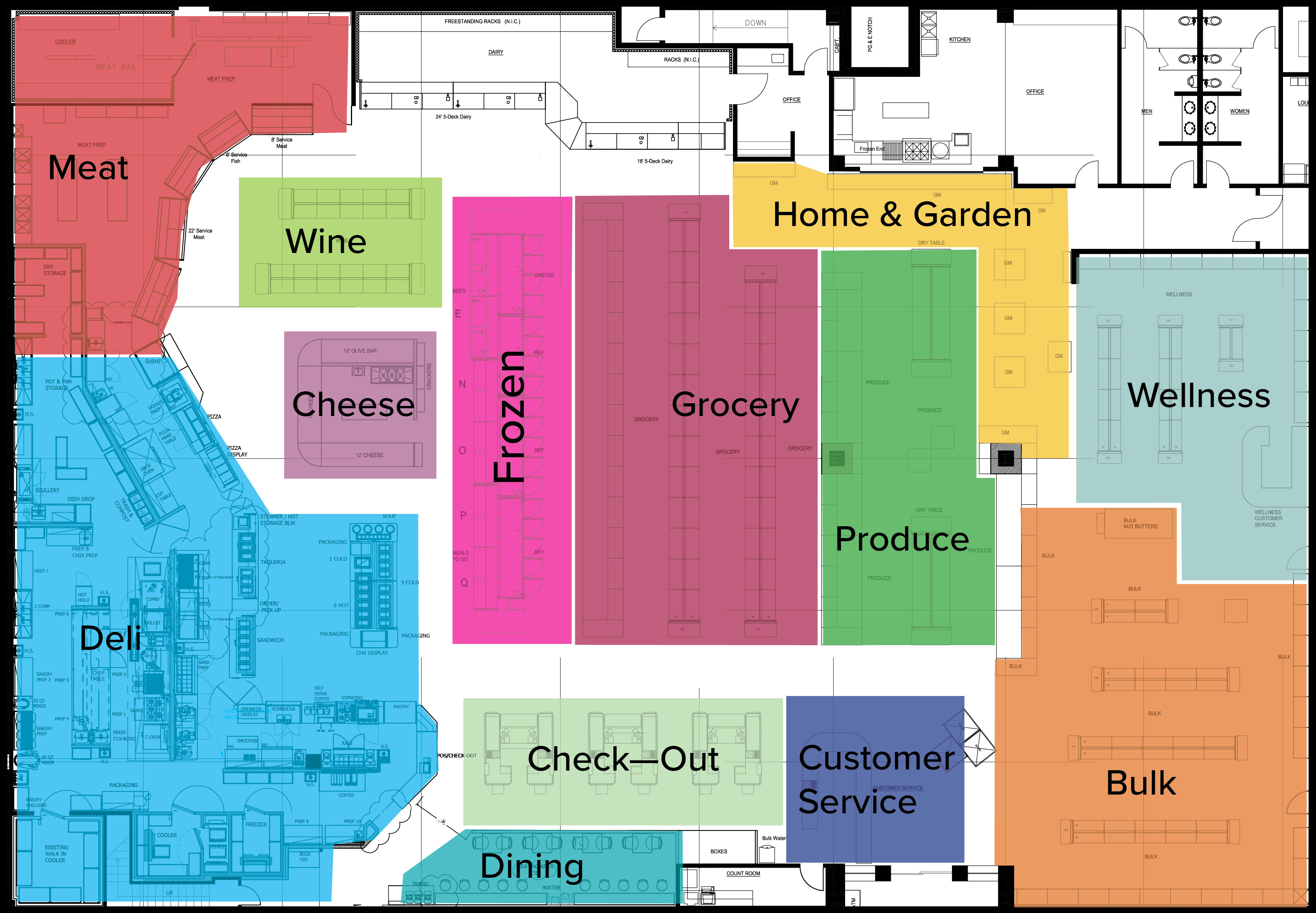 We have also heard concerns about the environmental impact of the remodel. We have developed a Net Zero Impact Plan which includes tracking construction waste and making efforts to divert landfill, in addition to initiatives that will offset our increased carbon footprint. The plan will be implemented over five years, and we recently hired a Sustainability Coordinator to keep us on track.
Our environmental actions during the remodel will be carried into the newly renovated store and beyond. The Deli will encompass earth-friendly options wherever possible, including to-go packaging that is either compostable or reusable. The Deli will also emphasize freshly-cooked food from local and organic producers that can be enjoyed in durable containers on site (we'll wash the dishes for you) or taken home in reusable containers for a deposit. With our new tri-sorting waste bins placed at multiple locations, you'll be able to sort trash according to compost, recycling or landfill, but we'll be emphasizing the reduction of waste overall with our new packaging options.
The expected cost of the remodel is roughly $5 million, with much of the cost attributed to the Deli expansion, equipment that needs to be replaced regardless, and another chunk for infrastructure that needs to be addressed. By including these capital expenses in the remodel proposal—replacing condenser and refrigeration lines, new paint, new flooring, redesigning the parking lot, moving the trash compactor—we will be able to prevent catastrophic equipment failure, with the added savings of making these upgrades to infrastructure while the store is already disrupted by changes that will directly increase revenue and improve the shopping experience (with a new condenser, your ice cream will not be iced over).
According to a third-party market study, when it comes to the economic, market, and financial feasibility, the remodel project is rated a "low risk", meaning our current financial position is strong, the market demand exists, and the economic outlook for Eureka is good.
Even though the entire store layout will be reconfigured over the next six months, our project manager has developed the construction process to be completed over six phases that will keep each department in business for the duration of the construction work. Our plan ensures our store will remain open during the process, with work zones clearly marked, much work taking place over night, plenty of space available for shopping, and staff always available to help or answers questions.
If you have questions or comments regarding the remodel, don't hesitate to contact me at (707) 822-5947 ext. 220 or gm@northcoast.coop.