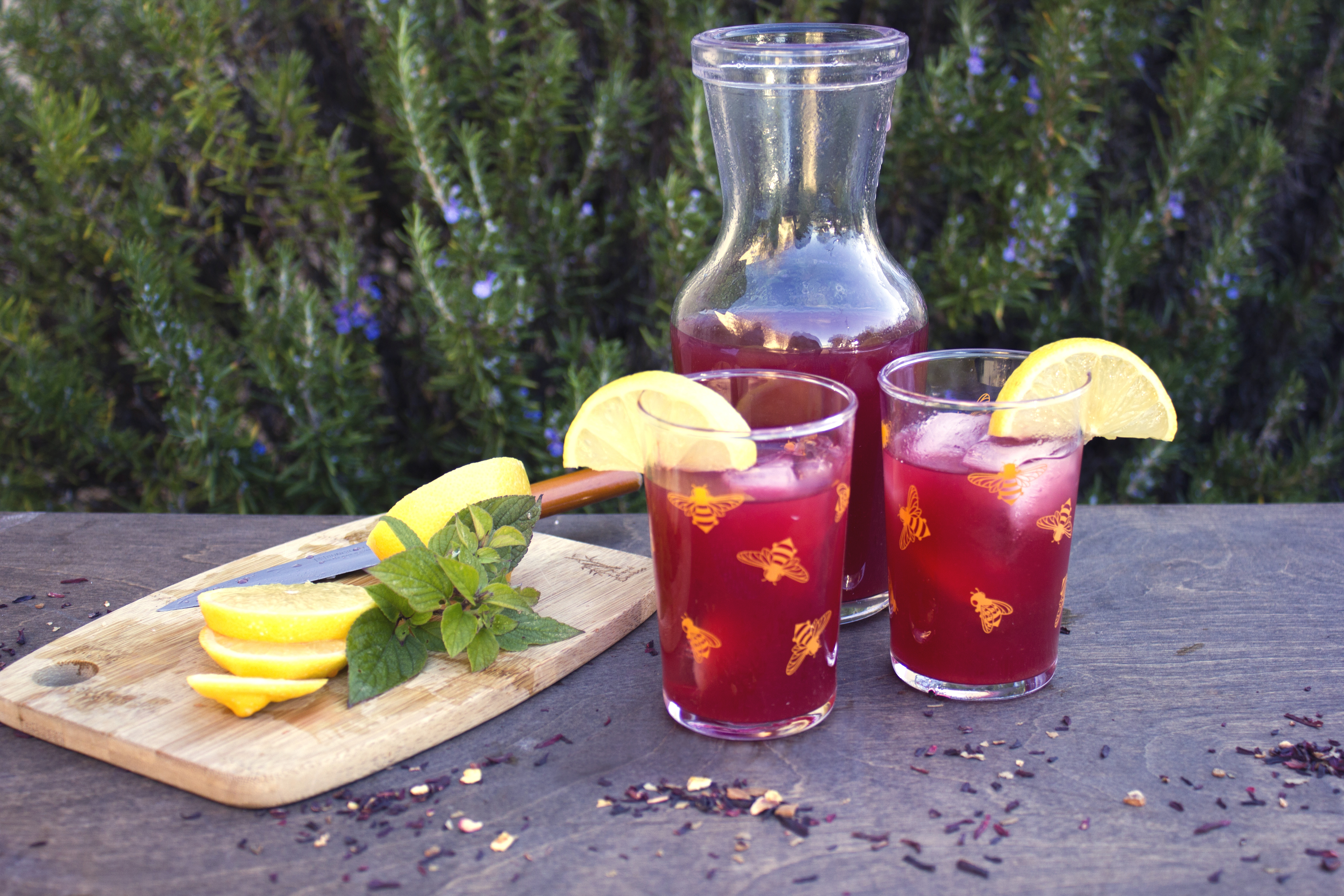 Just because it's winter doesn't mean it can't taste like summer! This refreshing tea is made from organic fruit juice and antioxidant-rich hibiscus tea, and makes four 12-ounce servings - a sweet surprise for your family and friends any time of the year.
Ingredients
12 ounces hot water
10 hibiscus tea bags (we used Hibiscus Heaven from the Eureka Bulk Department)
Sugar or agave to taste
24 ounces Bionaturae Peach Nectar
Lemon (optional)
Instructions
Bring water to boil in a pot or kettle.
Pour boiling water over the tea bags in a heat safe bowl or add the tea bags to the pot.
Stir in sugar or agave until dissolved while the tea water is still hot.
Steep and allow to cool for roughly 30 minutes.
Remove tea bags and add cooled tea to a 2-quart pitcher or container.
Add Peach Nectar and stir to mix.
Serve over ice with lemon slices.