Bike Month 2023
May is Bike Month
Bike to Work Day Bicycle Commuter Energizer Station
At the North Coast Co-op, bicycle commuters can enjoy free snacks + beverages, free bike-safety checks, and free chair massages!
May 11 in Arcata | 7am-9:30am
May 18 in Eureka | 7am - 9:30am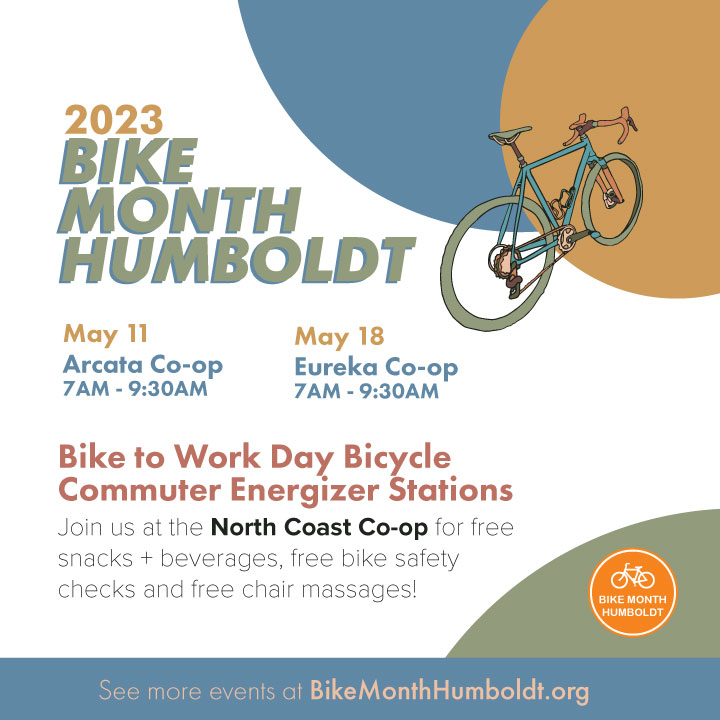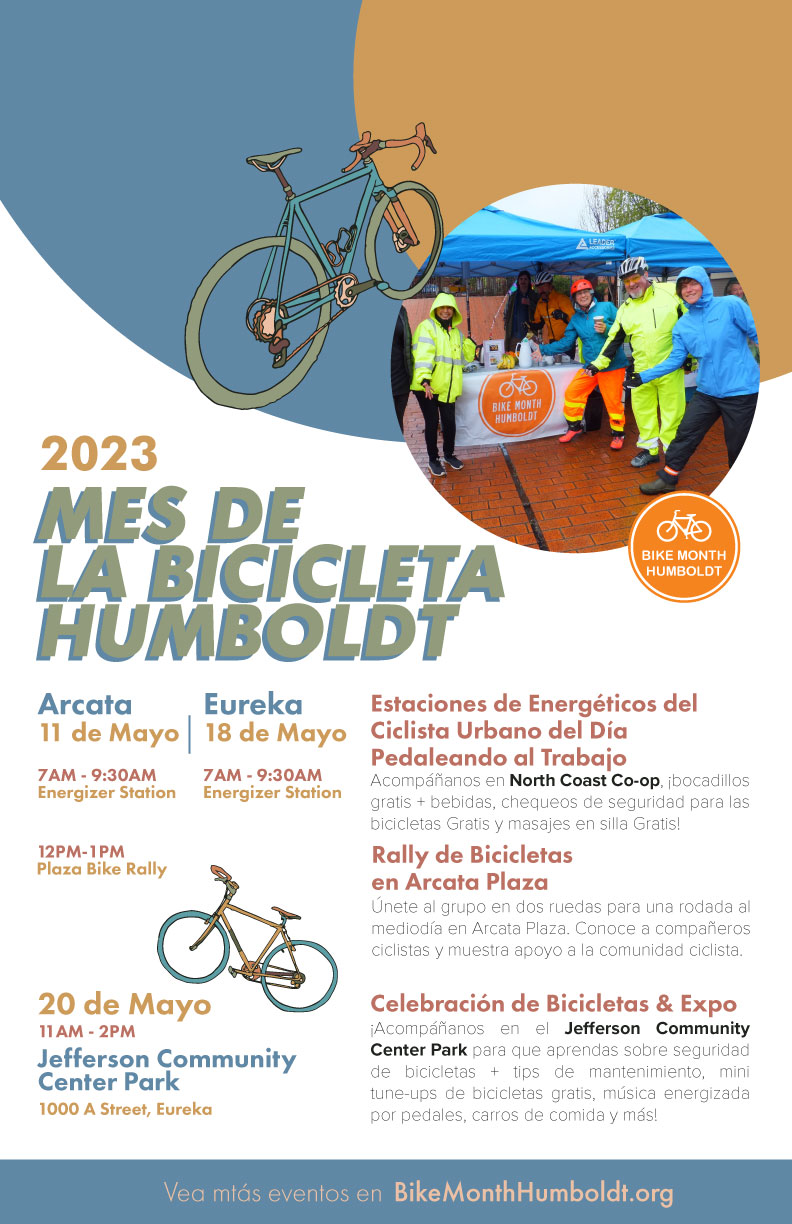 Enjoy double stamp days on our Car-Free stamp card program!
Double stamp days include:
Thursday 5/11 (Arcata Bike to Work Days and Plaza Noon Rally)
Thursday 5/18 (Eureka Bike to Work Days)
Saturday 5/20 (Bike Celebration at Jefferson Community Center Eureka)
Saturday 5/27 (Kinetic Sculpture Race)
Sunday 5/28 (Kinetic Sculpture Race continued)
We are honoring all the above dates at both stores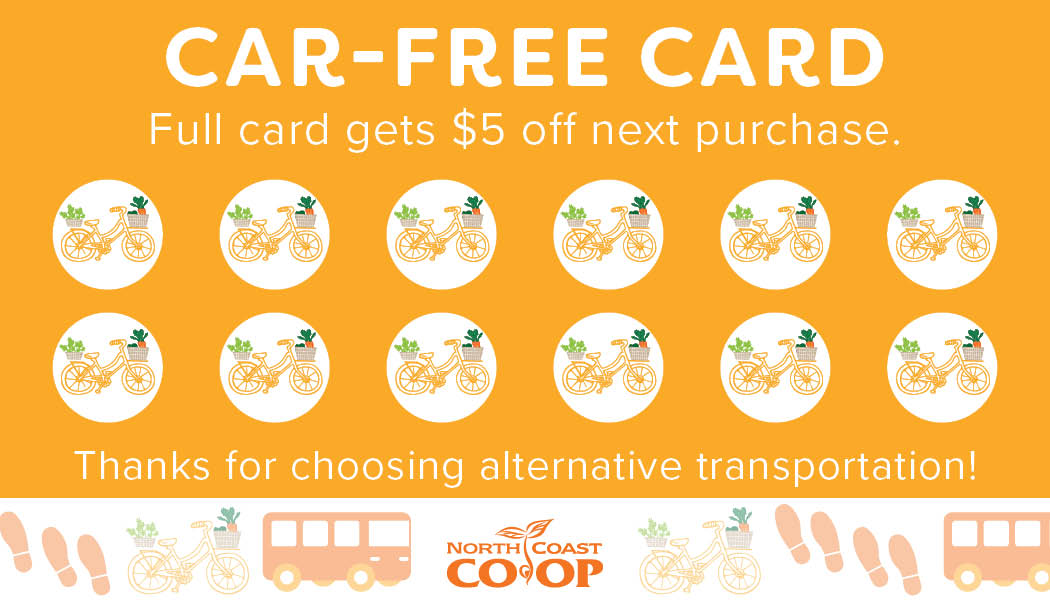 Bicycle Celebration
Celebrate everything good about biking with bicycle-powered smoothies, free safety checks, safety + maintenance tips, free snacks + beverages, petal-powered music, food trucks and more!
May 20 at the Eureka Jefferson Community Center | 11am - 2pm