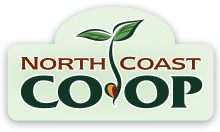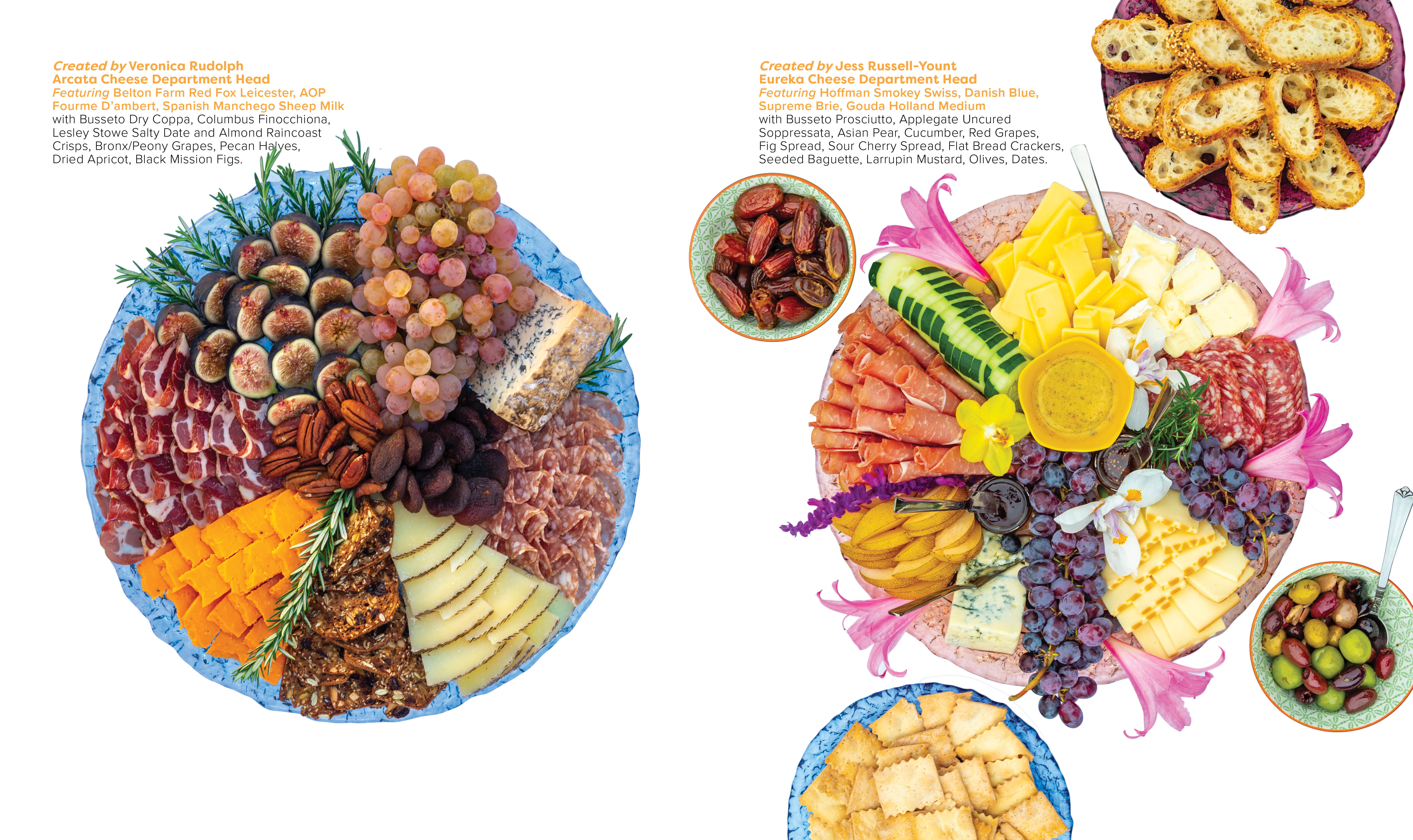 By definition, a cheese board only contains cheese and a charcuterie board only features meat. At the Co-op, however, you really can't go wrong. With rotating varieties of specialty cheeses, fully stocked olive bars, produce departments brimming with seasonal fare, nuts available in our Bulk departments, and a knowledgeable cheese staff in both stores, we've got what it takes to create cheese and charcuterie boards that are both affordable and impressive.
With our expert tips and tricks below, and custom examples on the following pages, you'll be having cheese and charcuterie at every gathering this season.
Cheese Varieties
Choose 3-5 cheeses.
For well-rounded options, include:
• Soft cheese (Brie, Humboldt Fog)
• Blue cheese (we have a lot!)
• Hard, dry cheese (sharp aged gouda or sharp aged cheddar)
Additions & Palate Cleansers
As you move between sweetness and acidity,
these palate cleansers will help keep balance:
• Fruits (dried or fresh)
• Spreads (jams, mustards, honey, pepper jelly)
• Crackers or baguette
• Cured Meats
• Pâteś
• Pickled vegetables
• Olives
• Nuts
Presentation
• Separate the smelly cheeses on a different plate. (Someone's gonna love that stinky one, but not everyone will.)
• Keep nuts in a separate bowl, if a guest is allergic.
• For a gluten-free vessel option, use cucumber slices.
• Provide an empty bowl for things like olive pits and fig tops.
• Drizzle honey over blue cheese.