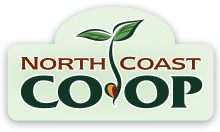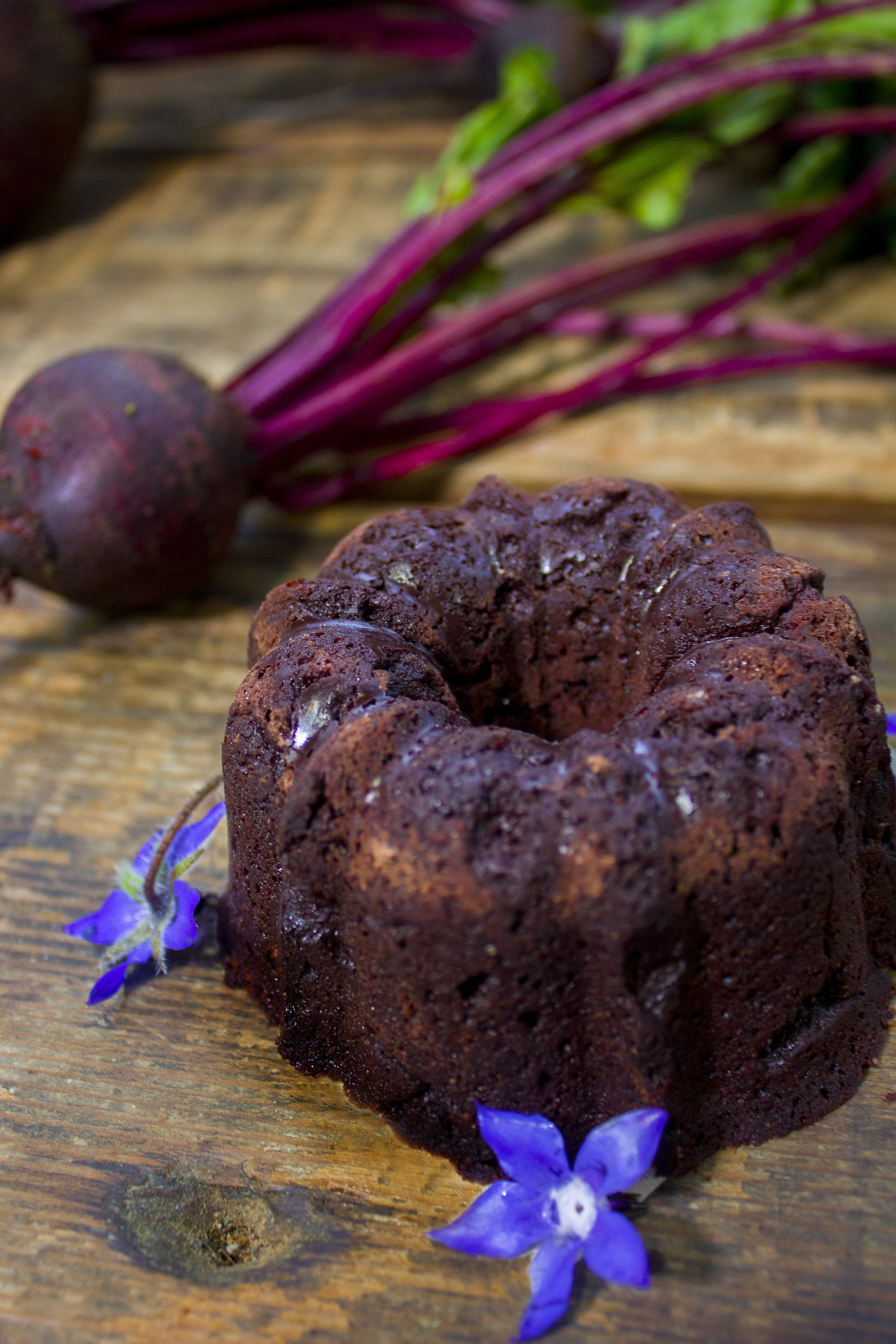 Red velvet cake is originally thought to get its mahogany color from the chemical reaction between vinegar, buttermilk and natural cocoa powder. But many of today's recipes include red food coloring or dye, and most cocoa powder is now dutched, or treated with an alkalizing agent to modify its color and give it a milder taste compared to "natural" cocoa.
Our torte is rich and dense with chocolate from Dick Taylor, pureed beet root from Wild Rose Farms, and Beck's whole wheat pastry flour. To enhance the red color naturally, we added beet powder from the Wellness Bulk in Arcata.
Ingredients
8 ounces fresh, red beet puree (about 3 medium beets)
6 cups water*
2½ cups honey granules (or 1¼ cups sifted white sugar)*
8 ounces semi-sweet baking chocolate
¾ cup unsalted butter, refrigerated
Ice and water for ice bath
2 teaspoons espresso powder*
1 cup sifted Beck's whole wheat pastry flour*
1¼ teaspoon baking powder*
2 Tablespoons cocoa powder*
2 Tablespoons beet powder*
6 eggs, yolks and whites separated
Instructions
Heat oven to 350 degrees and lightly grease an 8-inch springform pan or preferred baking vessel.
Fill medium saucepan with washed beets and enough water to cover, but not overflow when boiling. Add ½ cup honey granules (or ¼ cup white sugar) to pot.
While beets boil, chop chocolate coarsely and add to a medium, heat resistant glass or metal bowl and set aside.
Finely grate or chop cold butter into small pieces and return to fridge until needed.
Boil beets 30+ minutes until tender throughout. Remove beets, saving boiled water, and add beets to ice bath. Gently peel beet skins while in ice bath, trim ends and halve.
Add peeled beets and ½ cup boiled beet water to food processor and blend until smooth. Alternatively, mash cooked beets with a potato masher or fork until you like the consistency, adding water as needed.
With heat off, place bowl of chocolate pieces on top of the remaining hot beet water and allow chocolate to melt slowly. If the chocolate is not melting, turn heat on lowest setting for a few minutes to get the water temperature back up.
When chocolate has mostly melted, add espresso powder and fold slowly. Add butter pieces into the chocolate so that they begin melt, but don't mix yet.
In a large mixing bowl, sift pastry flour, baking powder, cocoa powder and beet powder.
Separate the egg yolks and whites.
Beat egg whites with ½ cup honey granuales (or 1 cup white sugar).
Mix the butter into the chocolate completely and then add and fold in the egg yolks.
Once the yolks are fully mixed into the chocolate and butter mixture, fold in the beet puree until fully incorporated.
Gently fold in egg whites before slowly adding dry ingredients. Slowly add the dry ingredients with a spatula or large spoon using a folding method until the batter is even in color and consistency. Be careful to not over mix—take your time.
Pour batter in prepared baking vessel and put it in preheated oven to bake for at least 30 minutes.
After 30 minutes, test the middle with a toothpick or knife. If it comes out clean, remove cake from oven. If the cake sticks to the toothpick or knife, bake for another 10 minutes and check it again. Ovens vary greatly so if after 10 minutes your cake still feels raw, continue to bake in 5-minute increments.
Allow the cake to cool completely—overnight is ideal before removing from pan.
*Available in our Bulk Departments!