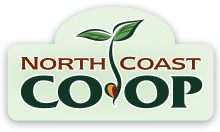 Board report summary for April, May and June board meetings
Budget and Financials
In April, General Manager Melanie Bettenhausen and Finance Controller Brandy Cogburn had good news from the California Department of Business Oversight: our new Securities Permit is approved. We had been pushing against the limits of our previous permit. The new permit expands our capability to $450,000 in A shares, $2 million in B shares, and $2.5 million in C shares. The board also approved keeping the C share dividend rate at 2%.
We also approved the new fiscal year budget, compiled by Melanie and Brandy in collaboration with the management team and the various departments in both stores. Despite a few months of decline in sales at both stores, the sales trend is now improving. The budget is now being presented with a narrative account in addition to the numbers. It is our goal to achieve a 2% net income annually, but this year we are anticipating a 1.1% net income. Last year's net was 1.7%.
Arcata Store Upgrades
We are planning to make some necessary capital expenditures at the Arcata store. The Quonset Hut will get a new roof ($58,000), the parking lot will be repaved and repaired ($70,000) and the refrigerator condenser will be replaced ($50,000).
Eureka Remodel
In June, the board reviewed and approved the final plan for the Eureka remodel. We have approached this project with care and caution for details as well as the overall goal. We are pleased to have developed a Net Zero Impact Plan that covers a five-year period for the project.
Since the remodel was first proposed, the board has been committed to a plan that would not increase the amount of waste going to the landfill. In May, our consultant Juliette Bohn, owner of JPB Consulting, presented a Net Zero Impact Plan that she developed to help the Co-op ensure that the Eureka store remodel will result in zero net environmental impacts, including waste, energy, water, and greenhouse gas emissions.
Racial Equity
Like many of you, we are appalled at the racist rhetoric following the murder of Humboldt State University sophomore David Josiah Lawson and we acknowledge that all people of color, not just students, have cause to feel unsafe in an environment where they are demonized and threatened.
While we have a fairly diverse staff and membership, we want to ensure we are providing a welcoming work and shopping environment. Human Resources Director Michelle Sanders and I, along with the management team, have been participating in the Racial Equity Workshops, held by Humboldt Area Foundation and HSU. At the June board meeting, Vice President Cheri Strong suggested the board draft a statement of support for the effort to make all feel welcome and safe in our community. Cheri and our newest board member James Kloor will be working on that draft with management team. We're also working with the Equity Alliance of the North Coast to develop a training program and update hiring guidelines to promote racial and gender identity diversity.
Co-op Access Program
Co-op Access Program, suggested by our Member Action Committee two years ago, is now in operation. After two weeks of open enrollment, there are 51 members participating in this pilot project – 30 new members and 21 existing members. This program is designed to help all interested members of the community access the benefits of Co-op membership and of shopping at the Co-op, including the benefits of access to healthy food and of democratic member ownership, regardless of income.
Please Join Us!
Members are always welcome at our board meetings, held at the Ten Pin Building at 793 K Street in Arcata each month. Meetings are listed on the Co-op's Calendar, and there is room on the agenda for members to raise issues and make comments on Co-op business.