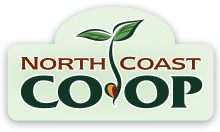 The Cooperative Community Fund supports Food for People's (FFP) Food Recovery Program, which assists local grocery stores, retailers, wholesalers, and food producers by picking up food that is close to pull date or overstocked, and providing it to households in need through food bank distribution programs. The fund helps offset FFP's fuel costs associated with driving 500 miles each month for regular food pick-ups. Foods that do not meet quality standards are provided to local pig farmers and 4-H students as much as possible.
The Food Recovery Program helps divert up to half a million pounds of waste each year from landfillS, providing an important environmental benefit while also alleviating food insecurity. The estimated savings to businesses in collective garbage costs last year was $39,092. Tax credits for the donations are an added benefit to business donors.
Donor businesses are key partners in FFP's efforts to provide food for hungry households. Last year, 25 percent of the two million pounds of food distributed by FFP came from the Food Recovery Program, which collected a total of 507,692 pounds from 23 local donors. The value of donated food is established annually by Feeding America and is currently $1.67 per pound, which translates into more than $847,000 worth of locally rescued food. Local farmers, ranchers, and backyard gardeners donated an additional 95,000 pounds last year through FFP's Gleaning Program, a portion of which may have otherwise been composted or gone to waste.
Although 50-60 percent of food waste comes from businesses, the other 40-50 percent is generated in homes. A few easy ways to help reduce food waste in your own home are:
Make a weekly meal plan and shop with a list
Freeze, preserve, or can surplus seasonal produce
Use the edible parts of food that you normally do not eat (turn stale bread into bread crumbs and freeze vegetable scraps to make into stock)
Learn the difference between "sell-by, "use-by," "best-by," and expiration dates
Donate extra produce from your garden or fruit trees to FFP
To learn more about our gleaning program, visit
Food for People's Programs.