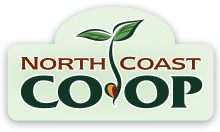 Editor's note: This article has been updated since the original posting. The recipients for March and June were North Coast Co-op Pumpkin Patch and Cooperation Humboldt, respectively. The two recipients have switched months as of 3/1/2021.
The results are in! Thank you to everyone who voted for next year's Seeds for Change recipients. The Seeds for Change recipients of 2021 are:
January — Hospice of Humboldt
Offers heartfelt end of life care and bereavement services to all who need them, including free services and programs provided to our patients and their families.
February — HC Black Music and Arts Association
Enhances quality of life for Black and Brown bodies, with the mission of empowering the people by promoting Cultural Healing, Black Community Resilience and Black Sovereignty Rights.
March* — Cooperation Humboldt
A strategic partner of North Coast Co-op. Cooperation Humboldt helps to build a solidarity economy on California's North Coast. They support existing cooperative efforts and create new solutions where needed.
April — Friends of the Dunes
Dedicated to conserving the natural diversity of coastal environments in northern California through community supported education and stewardship programs.
May — Humboldt Wildlife Care Center
Our region's only wildlife hospital that rescues and rehabilitates injured wildlife for release back to the wild. We also educate and promote being a good neighbor to wildlife.
June* — Co-op Pumpkin Patch
Roundups raised in June will go to funding operations for the following pumpkin patch. North Coast Co-op's Annual Pumpkin Patch provides school children across our county with an educational field trip to a working farm.
July — Northcoast Environmental Center
Promotes understanding of the relations between people and the biosphere and to conserve, protect, and celebrate terrestrial, aquatic, and marine ecosystems of northern CA and southern OR.
August — Zero Waste Humboldt
Zero Waste Humboldt's mission is the cultural shift needed to achieve zero waste in Humboldt County. Their top priority is to teach and research proactive waste prevention strategies, followed by reuse, recycling & composting.
September — Court Appointed Special Advocates of Humboldt
Trains advocates to represent youth who have no adult to support them after being placed in foster care because all children have a right to live in a safe, healthy, and secure environment.
October* — Twin Pines Community Foundation – Co-op Month
In honor of Co-op Month, rounding up in October will support our Twin Pines Cooperative Community Fund. Interest the interest from the fund continues to invest in the development of Co-ops across the country.
November — Environmental Protection Information Center
An environmental nonprofit that advocates for the protection and restoration of Northwest California's forests using an integrated, science-based approach.
December* — Food for People
Food for People is working to eliminate hunger and improve the health and well-being of our community through access to healthy and nutritious foods, community education and advocacy.
*March, June, October and December months are specially designated by North Coast Co-op