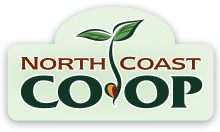 Vote for the next Seeds for Change recipients
Vote for the next Seeds for Change recipients! You can choose which of the organizations you want to see receive roundups in 2021! The top eight voted by the membership will get a spot in next year's program.
Voting stations are located in both stores, or vote online at www.northcoast.coop/vote. Voting open now through November 19.
Seeds for Change 2021 Candidates:
Big Brothers Big Sisters of the North Coast
Boys & Girls Club of the Redwoods
Court Appointed Special Advocates of Humboldt (CASA)
Clarke Historical Museum
Environmental Protection Information Center (EPIC)
Ferndale Senior Resource Agency & Community Center
Fortuna Adventist Community Services
Friends of the Dunes
Hospice of Humboldt
HC Black Music and Arts Association
Health Care for All/Physicians For A National Health Program – Humboldt Chapter
HSU Natural History Museum
Humboldt Resilience, Inc. "The Seed Project"
Humboldt Senior Resource Center
Humboldt Wildlife Care Center/Bird Ally X
Jacoby Creek Land Trust
Locally Delicious
MARZ Project Media Lab
Northcoast Environmental Center
North Coast Growers' Association
Redwood Community Action Agency - North Coast Community Garden Collaborative program
Redwood Coast Village
Salmonid Restoration Federation
Soroptimist International of Arcata
Trinidad Coastal Land Trust
Wild Souls Ranch
Zero Waste Humboldt
More information on 2021 Seeds for Change candidates can be found at www.northcoast.coop/seedsforchange2021.