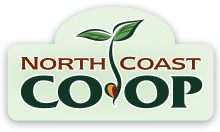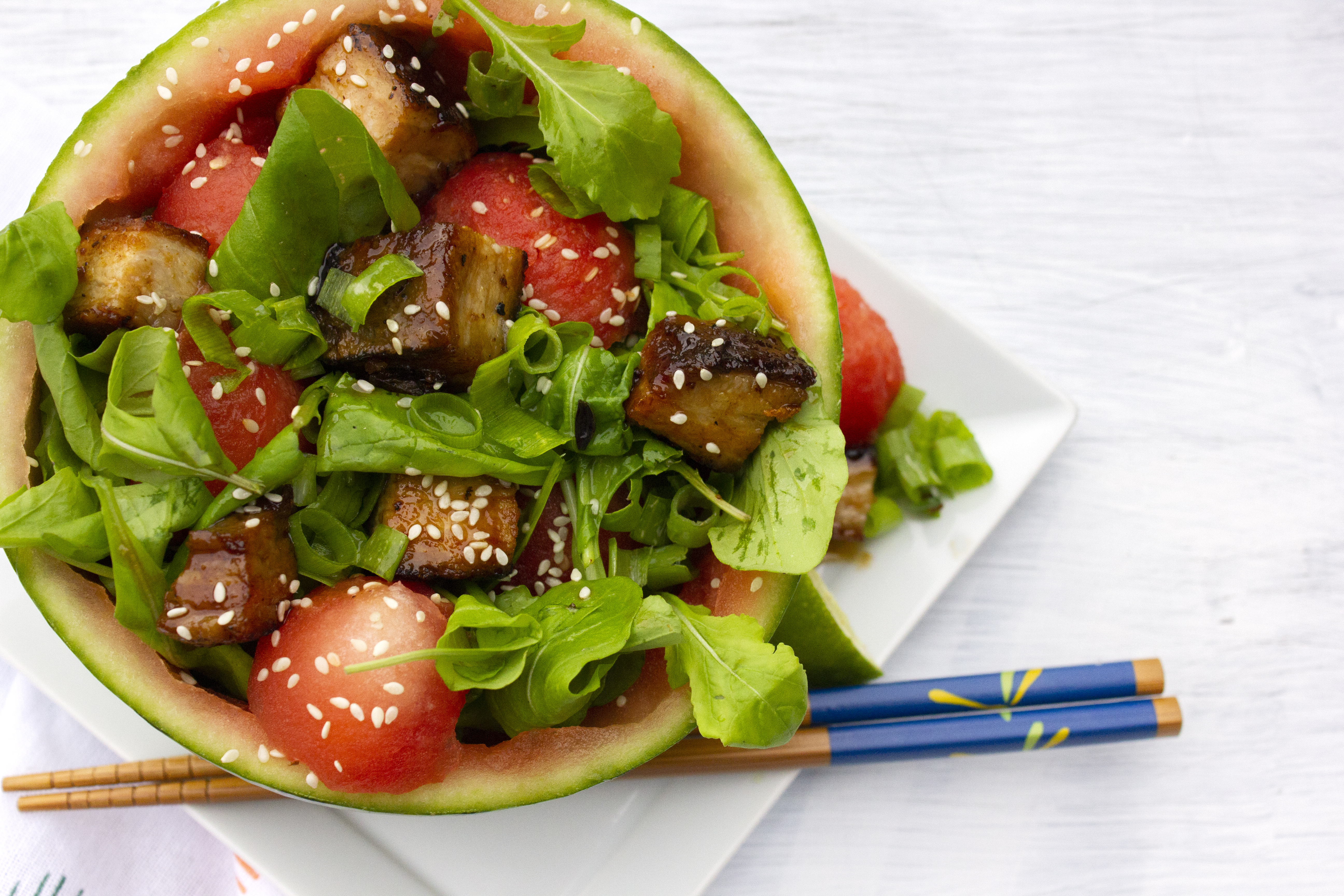 Pork belly is uncured, unsmoked, uncut bacon which is literally cut from the underside, or belly, of the pig. The process of slow cooking used in this recipe renders the cubes of marbled fat and meat buttery. The coating of hoisin sauce lends a tangy, salted caramel-like addition to the experience and the sweet, crisp watermelon and tart lime drizzle creates a summertime salad that will be the most talked about dish at any event.
For a vegan take on this hearty salad, use extra firm tofu chunks. Pan-fry in
oil until all sides are crisp. Toss in hoisin sauce as directed and enjoy.
Ingredients
12-ounce cut of pork belly, available in our Meat Departments
1 teaspoon black pepper*
½ teaspoon ginger powder*
3 Tablespoons tamari* or soy sauce
1 teaspoon olive oil*
1 small watermelon
2 cups mixed greens from Little River Farm
2 Tablespoons hoisin sauce
2 teaspoons sesame seeds*
1 green onion stalk, coarsely chopped
1 lime
*Available in our Bulk Departments
Directions
Rub pork belly sides with pepper and ginger powder. Add tamari to each side before placing pork belly in a shallow dish, fatty side up, with the excess tamari. Cover and refrigerate for one hour.
Preheat oven to 280°F.
Rinse pork belly and rub with olive oil. Place in a shallow baking dish and cover with aluminum foil.
Bake for 50 minutes, or until the fatty side is soft and buttery and the meat is fork tender. Remove from heat and set aside.
Halve the watermelon. Cut flesh into bite-size cubes or use a melon baller to remove the flesh from both halves. Set halves aside to use as bowls.
Toss mixed greens. Fill each watermelon half with greens and arrange 4-8 watermelon balls on greens.
Add hoisin sauce to a medium bowl.
Preheat a drizzle of olive oil in a non-stick pan on medium-high heat.
Cut pork belly into bite-size squares and pan fry until all sides are crispy.
Once pork belly is crispy and hot, toss into the hoisin sauce and then remove with a slotted spoon, shaking off excess sauce. Place 4-8 pieces of pork belly on each salad.
Sprinkle with sesame seeds and green onion.
Cut lime into quarters and squeeze over salad just before serving.