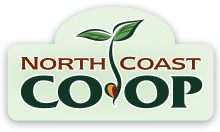 Hosted by North Coast Co-op & Zero Waste Humboldt
Earth Day Event: Zero Waste Market
Introducing the Zero Waste Market! North Coast Co-op and Zero Waste Humboldt have teamed up to celebrate Earth Day with a collection of local vendors and food Saturday, April 22 from 11am to 3pm at the Arcata store parking lot.
This free event offers a great opportunity to discover local businesses that prioritize zero waste and sustainability, learn about their innovative products and support their efforts to reduce waste and protect the environment. This event is also a fundraiser for Zero Waste Humboldt.
Visitors can look forward to a variety of unique and sustainable offerings such as art and jewelry made from recycled materials, handmade and vintage clothing and accessories, natural herbs, remedies, flowers, delicious food from local vendors, and much more. Don't miss out on this exciting event!
List of Vendors:
-Wild Moon Mercantile
-Wilder Witch Farms
-Root to Rise Holistics
-Potthead Pottery
-Rosebud Home Goods
-Kyricreates
-Put A Cork In It
-Taste of Bim
-Gaby's Crochet Store
-Sea Dog Woodworks
-Cord Creations
-Color Wheel Art Studio
-Witch Hits vintage
-Seaside Weavers
-Larissa Robyn Design
-Roy Kohl Glass Upcycled Garden Flowers
-Moon Carrot Farms
-Rock Chick Designs
-Pupuseria San Miguel
-Plastic Uniquely Recycled