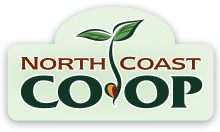 Notice: Undefined index: parent_id in /var/www/vhosts/northcoast.coop/htdocs/assets/common.php on line 86

Notice: Undefined index: id in /var/www/vhosts/northcoast.coop/htdocs/assets/common.php on line 86

Notice
: Undefined index: id in
/var/www/vhosts/northcoast.coop/htdocs/assets/common.php
on line
296

Notice: Undefined index: page_image in /var/www/vhosts/northcoast.coop/htdocs/assets/super_box.php on line 5

Notice
: Undefined index: id in
/var/www/vhosts/northcoast.coop/htdocs/assets/common.php
on line
301

Notice: Undefined index: id in /var/www/vhosts/northcoast.coop/htdocs/assets/common.php on line 386

Notice: Undefined index: parent_id in /var/www/vhosts/northcoast.coop/htdocs/assets/common.php on line 519

Notice: Undefined index: id in /var/www/vhosts/northcoast.coop/htdocs/assets/common.php on line 519


Notice

: Undefined index: parent_id in

/var/www/vhosts/northcoast.coop/htdocs/assets/common.php

on line

524 Notice

: Undefined index: id in

/var/www/vhosts/northcoast.coop/htdocs/assets/common.php

on line

524
Cook & Save Recipes
Eating right and balancing a budget can be a challenge. That's why we create healthy recipes based on Co+op Basics and Co+op Deals items. We make our Cook & Save Recipes as simple as possible so that you don't have to be a gourmet chef to cook at home. With just a few ingredients that are easy to keep on hand or buy fresh, you can have a tasty, affordable meal. Choose from the recipes below, and check back regularly for more! (Please note: Many of these recipes feature ingredients that were on the sale at the time of publication in the Co-op News, and many feature ingredients that are offered at an everyday low price through the Co+op Basics program!)
Breakfast
DIY Instant Oatmeal
Making your own instant oatmeal is as easy as combining oats with your favorite nuts, dried fruit and spices.
Snacks
Black Bean Toast Topper
Transform your toast from a breakfast basic to an anytime snack or a quick weeknight dinner with all kinds of creative topping combinations, starting with this flavorful bean spread.
Dinner
Paprika and White Wine Bucatini
This one-pot pasta meal is easy and versatile. Make it your own and add any number of ingredients: sundried tomatoes, olives, spinach or kale, mushrooms, etc.
Sauces and Dressings
Tomato Sauce
Canned tomatoes are a kitchen pantry staple, and we carry a variety of quality canned tomatoes. A can of tomatoes means less prep work for a dinner recipe the whole family will love.
Vegan Caesar Dressing
Low in cholesterol and sodium, and high in protein and good fats, the raw cashew is a versatile pantry staple with huge potential. Try them in this recipe for Vegan Caesar Dressing — your family won't be able to tell the difference!
Holidays
Tiny Graham Cracker Houses
For many families, the tradition of decorating a gingerbread house is an annual holiday event, but you can use graham crackers to make houses just like you would make using gingerbread, only they will be tiny!
Notice
: Undefined index: id in
/var/www/vhosts/northcoast.coop/htdocs/assets/footer.php
on line
6
Notice
: Undefined index: id in
/var/www/vhosts/northcoast.coop/htdocs/assets/footer.php
on line
13
Notice
: Undefined index: parent_id in
/var/www/vhosts/northcoast.coop/htdocs/assets/footer.php
on line
20
Notice
: Undefined index: id in
/var/www/vhosts/northcoast.coop/htdocs/assets/footer.php
on line
20
Notice
: Undefined index: id in
/var/www/vhosts/northcoast.coop/htdocs/assets/footer.php
on line
25