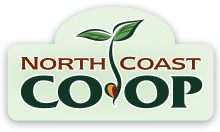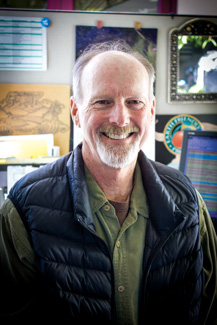 As we move into the summer months North Coast Co-op continues going through many dynamic changes to our stores. Our Eureka Deli remodel has been rescheduled to start at the beginning of January. The change in the start date was necessary due to the need to revise and update plans with our consultants. Once we realized changes were necessary it became evident we wouldn't be able to finish the project before the holidays. Even though we have shifted the start date back we are adding additional staff to the Eureka Deli, which will result in a better ability to keep production flowing optimally as well as allowing the Deli to produce some new products.
The Arcata store is continuing with an ongoing 'spruce up'. Many of you have been commenting on the improved look to the store, which features wood accents in several departments along with new product displays like the new bakery racks in our Bakery department.
Many of our staff members have had the opportunity to take various trainings and/or trips that are both fun and also increase their product knowledge. Our Wellness staff in both stores have taken some recent trainings and several of our buyers have had the opportunity to attend trade shows, bringing back a wealth of information on new products and trends.
During the bi-annual National Co+op Grocers meeting for general managers (or the equivalent) we received a Sustainability Star award for our 10% reduction in energy use per square foot at the Arcata store over two years, instituting innovative water efficiency measures, increasing reuse and recycling by over 44 tons, tracking refrigerant escape, and having USDA Certified Organic facilities. We tied The Food Co-op in Port Townsend as the two co-ops in the nation with the lowest energy use per square foot. We are continually looking for additional ways to reduce our energy use and enhance our leadership among co-ops in the area of sustainability.
Our IT wizards, Jason and Ed, have been making many improvements in our stores including a vastly improved phone system that will result in better, more responsive customer service, and the new system will also allow for transferring calls between stores, which will save us much staff time and delays in customer service. They also installed the Rockbot music service in both stores and the improved music service has been very well received by customers and staff alike.
Our support for local producers and growers has never been higher. The products from our bioregion have been averaging well over 22% of our total sales every week and we continue to add new locally produced products to our shelves. We are very excited to be moving into summer and seeing more farm fresh, locally grown organic produce in our stores.
We have also added some great recent new hires to our staff including Cassie Forrington (formerly of Boujie Baking) as our new Media Specialist, Kristina Harris as our new CFO, and Dominique Johnson as our new Arcata Assistant Store Manager. We feel fortunate having them along with many other great new employees joining our team.
We are very happy sharing all of these new changes and enhancements with our member-owners and customers.