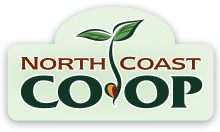 North Coast Co-op closed the first quarter of Fiscal Year 2019 (FY19) on June 23, 2018. Combined sales in the first quarter were $8,684,263, just 0.1% more than the first quarter in Fiscal Year 2018. Cost of Goods Sold was lower in the first quarter of FY19 than FY18 by $236,336, resulting in a 7.9% higher gross margin than first quarter FY18. Payroll & Benefit Expense in first quarter FY19 was up $17,059 for a total of $2,752,468. General & Administrative Expense was up by $34,989 and Occupancy Expense was up by $75,017. Total Operating Expenses exceeded Gross Margin, resulting in a Net Income Loss of $340,825* for the first quarter of FY19, compared to prior year net income loss of $433,569. The first quarter in FY18 was challenging due to road work on every highway in every direction and high health care claims, whereas the first quarter of FY19 had both high health care claims and high payroll expenses.

The Co-op's Total Assets were lower at the end of first quarter FY19 compared to FY18 by $49,112, totaling $6,418,127. Current Owner Shares decreased to $3,238,370 at the end of the first quarter of FY19. The $182,649 decrease over FY18 resulted from members withdrawing C Share investments. This means we have investment opportunities available. Please call our Membership Coordinator at (707) 822-5947 ext. 234 if you are interested.

*Two weeks of payroll was posted to the first quarter of FY19 that should have been posted to the fourth quarter of FY18. This will be an adjustment of more than $200,000 when audited.