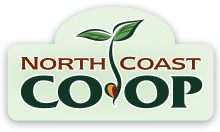 Celebrate Earth Day 2022 at the Co-op
Welcome back for another North Coast Co-op Earth Day. We are grateful to be able to host an array of local organizations, each dedicated stewards of the Earth in their own way. Each of the Co-op locations in Eureka and Arcata will feature multiple organizations who focus their work in that community with staff and volunteers available to exchange in educational conversation and insight sure to inspire and uplift.
Earth Day in the Humboldt Bay region is a reminder of just how many people dedicate their work year-round to bettering our local environments and communities. Keeping true to the Co-op we have the focus on encouraging local connections and on education, but we also could not resist offering a gift of gratitude to top it off! To ensure you know just how excited we are to host this group we have decided to sweeten the invitation with these raffle prizes:
Winado Stainless Steel dehydrator (10 tray!): An amazing tool for storing abundant seasonal harvests. If you already support your local food system by shopping at the Co-op or directly from so many of our local food producers you'll notice not everything is available year-round. Whether you grow your own or choose to support our farmers you're probably familiar with the surplus of each season- whether that's autumn apples or fragrant summer produce that we are so fortunate to have here! A food dehydrator is one method that is used to preserve harvests right at their peak. This tool allows you to buy and preserve seasonally and can easily be shared with friends and neighbors. Buying local coupled with preserving and eating seasonally is one way to keep dollars in your community year-round.
Costway Compost Tumbler (43-gallon with dual chambers): Give your backyard compost heap a nice upgrade with a compost tumbler. While there are amazingly affordable Earth Machines available at HWMA and keeps the compost pile nice and tidy, a tumbler is so nice and low maintenance and may be more accessible to those who struggle with bending or manually turning compost piles with shovels or pitchforks. Similarly to eating seasonally to keep dollars local, composting at home keeps nutrients local (and package-free).
Meet at either Co-op location on Earth Day April 22, 2022 from 11am-3pm if you want the chance to speak to all the organizations in attendance as it varies by location. We would all truly appreciate your attendance!
Featured Organizations
North Coast Co-op⁠—staff will be available at each store to answer questions and provide information about a range of topics including our Alternative Transportation Stamp Card, explain how members can get directly involved through committee and Board meetings, offer guidance on how to use durables throughout our store, and answer questions about our Commercial Composting program that we currently offer from our Arcata location.
ARCATA Organizations
City of Arcata⁠—staff from Environmental Services Department. Responsible for a wide array services in Arcata including parks, trails, waste water quality, the Arcata Marsh and Wildlife Sanctuary, zero-waste planning and education and so much more. Environmental Services | Arcata, CA (cityofarcata.org)
WRRAP (Waste Reeducation and Resource Awareness Program)—A student-run organization from Cal Poly Humboldt that actively manages multiple organization under the WRRAP umbrella all aimed at diverting waste, spreading education and offering resources (school supplies, bike repair education and tools, zero-waste event supplies etc…) for educating the campus community on waste reduction. Waste-Reduction & Resource Awareness Program (WRRAP) (humboldt.edu)
Full Cycle Compost—Bicycle-Powered Compost Service in Arcata. We love supporting a fellow cooperative Full Cycle Compost
CRTP (Coalition for Responsible Transportation Priorities)—Works to "promote transportation solutions that protect and support a healthy environment, healthy people, healthy communities and a healthy economy on the North Coast." They are vocal advocates on the ground making change in policy and people's lives. Coalition for Responsible Transportation Priorities – The North Coast: A Destination, Not a Highway
N.E.C. (Northcoast Environmental Center)—You may know them as ECONews or the Coastal Cleanup organizers and you'd be right! The NEC is local powerhouse or organizers, writers, and advocates and has been hard at work since 1971 working "to promote understanding of the relations between people and the biosphere and to conserve, protect, and celebrate terrestrial, aquatic, and marine ecosystems of northern California and southern Oregon." Our Mission and History | NEC (yournec.org)
Zero Waste Humboldt—has been the leader in Zero Waste initiatives and education while advocating waste reduction practices and solutions. They are an especially integral resource to our business community and policy implementation by offering analysis and training. With dedicated staff, volunteers, and the ZWH Board of Directors they "provide contemporary sustainable materials management and Zero Waste practices."
EUREKA Organizations
City of Eureka's ECO Eureka (Environmental Conservation Opportunities)— Is Eureka's "hub of environmental and conservation resources that enhances the quality of life for the people of Eureka while acting as a driving force for environmental stewardship within our community." They can be seen all around Eureka hosting Trash Bash's and spreading education to all ages. Environmental | ECO Eureka | United States
Maker's Apron—a new organization completely dedicated to creative reuse of donated tools, supplies, and materials. They are working to fill a large void in our community by offering affordable "supplies for school and creativity" and with the community's support will be able to also offer classes too! (A familiar face, the previous Director of SCRAP which has unfortunately closed, has made a new home for the continuing a similar mission with Maker's Apron) Maker's Apron (makersapron.org)
Food For People—the Food bank for Humboldt County, is an amazing organization that does critical work in our community. They offer food distributions county-wide, a Choice food pantry site in Eureka, Mobile Produce Pantry, Senior programs, the Backpacks for Kids weekend food program, Emergency Food and Disaster Programs along with so much more. About Us | Food for People
RCEA (Redwood Coast Energy Authority)—the organization offering Community Choice Energy and additionally offers special programs and rebates for both residents and businesses! They are a local government Joint Powers Agency and were created to be an amazing resource for our specific regions and offer services ranging from energy efficiency, rebate programs, and even consultations with energy advisors. Redwood Coast Energy Authority – Home of Community Choice Energy and Energy Efficiency programs in Humboldt County. (redwoodenergy.org)
Humboldt Food Policy Council —"enhance a regional food system that is equitable, culturally appropriate, and both environmentally and economically sustainable by facilitating collaborative partnerships of diverse stakeholders; and affecting relevant policies throughout the food system." Research & Policy Briefs Food Security & Food Policy Council | California Center for Rural Policy (humboldt.edu)