HC Black Music and Arts Association
February Seeds for Change Recipient
HC Black Music and Arts Association is committed to enhancing the quality of life for Black and Brown bodies, with the mission of empowering the people through Black cultural knowledge and Black support
to promote Cultural Healing, Black Community Resilience and Black Sovereignty Rights.
When you round up at the register this February, you are helping to create a safe and healthy space for our BIPOC community in Humboldt County.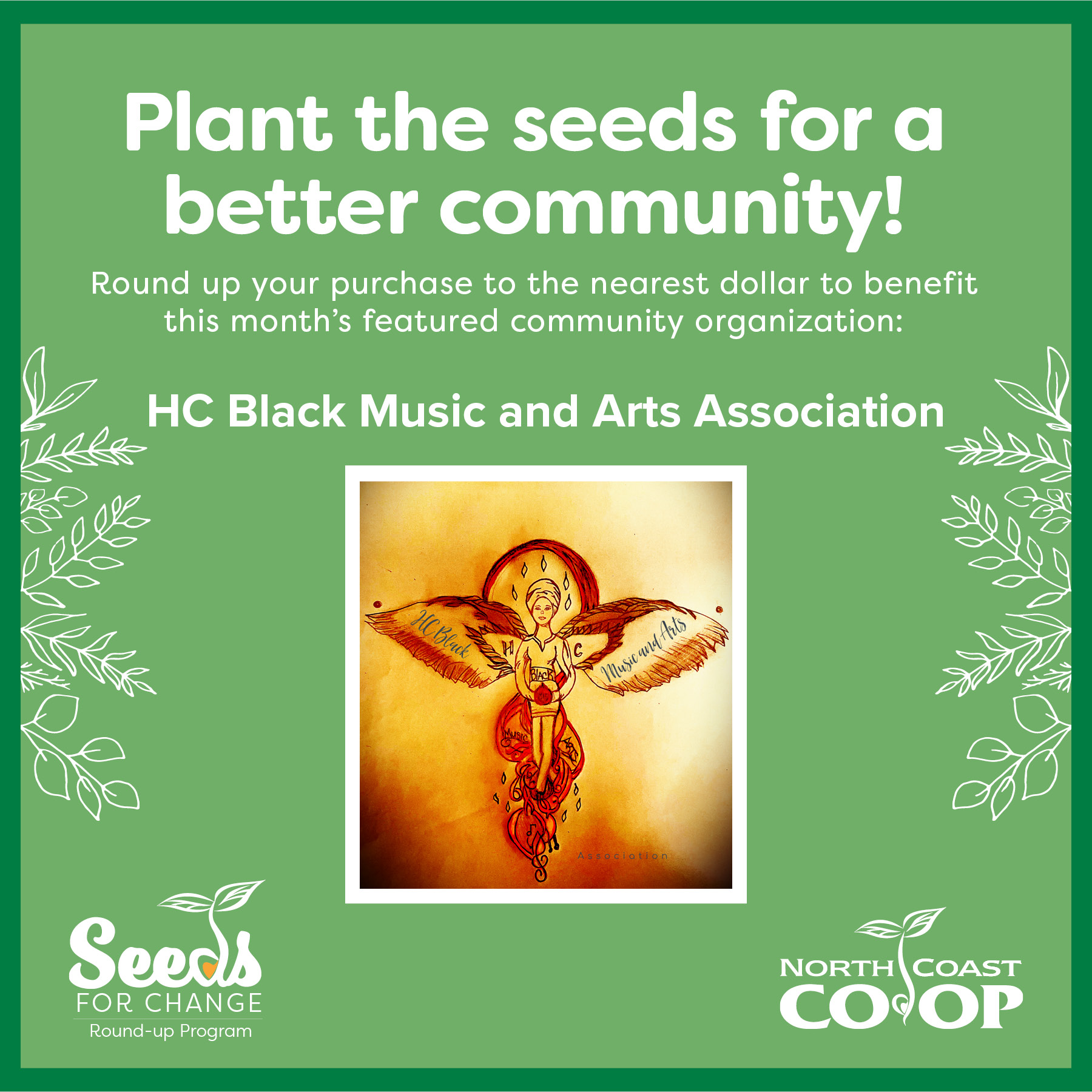 January's Seeds for Change raised $9,753 for Hospice of Humboldt!