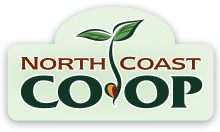 Have you ever told yourself that maybe you'll start riding your bike? Or maybe ride more? Maybe someday? But…[your excuse here]. Well, it's time to change the Maaaybe to MAY…is Bike Month Humboldt!
Come May, we want you to ride for the Humboldt Bike Challenge! The Humboldt Bike Month Coalition is hosting a local challenge as part of the great National Bike Challenge, organized by PeopleForBikes. Maybe you even want to join the Bay Trail Challenge Team, whose riders will get pledges—per mile, per day, or a set/maximum amount—for donations to go towards building our biggest multi-modal dream!
In its simplest form, the Bike Challenge is an easy on-line logging center for you to record the miles you ride and see how you're competing against other riders in Humboldt, and all over the country. Ride as an individual, with a work or school team, or the Bay Trail Challenge Team. Or start your own Humboldt Challenge team and see if you can beat us! If you dare!!
Register now at www.nationalbikechallenge.org. And keep your eyes peeled for Bike Month Humboldt events—including North Coast Co-op's Morning Energizer Stations on Bike to Work Days. For more info, check out Bike Month Humboldt on Facebook, or www.humbike.org.