Starting in the new year, the Co-op will be revamping the current set of benefits with the goal of making membership more exciting and engaging.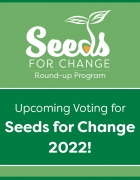 Voting for next year's Seeds for Change recipients begins Friday, October 29. This year, 36 local nonprofit organizations have applied and qualified to be part of the Co-op's Seeds for Change Round-up Program.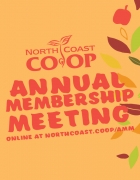 It's that time of year! We're hosting our 48th Annual Membership Meeting on Sunday, October 10 at 10am. It's our second year of conducting AMM online and we have a lot of exciting things planned. Join us for some Co-op news, breakout sessions and FREE food tastings hosted by local producers.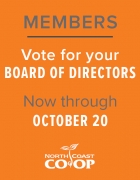 Our Board of Director's Election has begun! Vote to be a part of the democratic participation that makes the Co-op great! Vote now through October 20