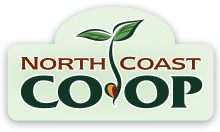 Why Eureka?
In addition to meeting member needs, a major part of the remodel project is designed to address refrigeration problems. Last May, the Eureka store experienced a refrigeration failure that lasted four days, resulting in the need for new compressors, new configuration of refrigeration lines, and new equipment.
We anticipate the remodel will increase sales by at least 45 percent in the Deli for the first year and as much as 10 percent for the rest of the store.
Can we afford to remodel?
Finance Controller Brandy Cogburn and I worked with CDS Consulting, a cooperative consulting firm that specializes in co-ops, to develop the financial pro forma. We determined that even with inflated expenses and relatively low sales projections, we can more than afford to do the remodel. This means that if things don't go according to plan—our sales projections fall below what we expected after the remodel—we have plenty of opportunities to get things going in the right direction.
When will the remodel happen?
The remodel construction will take six months. Given that permitting can take up to eight weeks, we are looking to break ground in early 2018.
As a full-service natural foods grocery store, healthy meal destination, and community hub for thousands of member-owners and shoppers, we will remain open throughout the process. Work zones will be clearly marked, much work will take place at night, plenty of space will be available for shopping, and there will always be friendly staff available to help or answer questions. Information about each step will be available in-stores and online at Eureka Remodel Updates.
What about Arcata?
We have plans to make improvements to the Co-op's Arcata location this year that involve some major infrastructure issues at the store. First on the list is getting a new condenser for the refrigeration system. In April, the refrigeration in the Arcata store also failed, resulting in the loss of more product than our store manager has seen in the 12 years he has been here. This is tied to the need for new refrigerated produce tables. We will also be getting a new roof on the Quonset hut side (curved roof) and replacing gutters. A more involved project will be to repave the parking lot, incorporating a new pedestrian, bike and earth friendly design.
In addition, our more sustainable packaging options in the Deli will also be implemented in the Arcata store. As the year progresses, we will be looking at the longer term needs of the Arcata store; the university and community population continues to grow, so we will need to adjust operational practices along with new demands and increased impact.
I have an idea regarding the remodel. How do I send it to you?
Please visit Customer Service in either store and fill out a suggestion card, or email info@northcoast.coop.