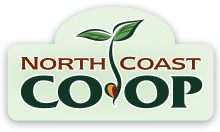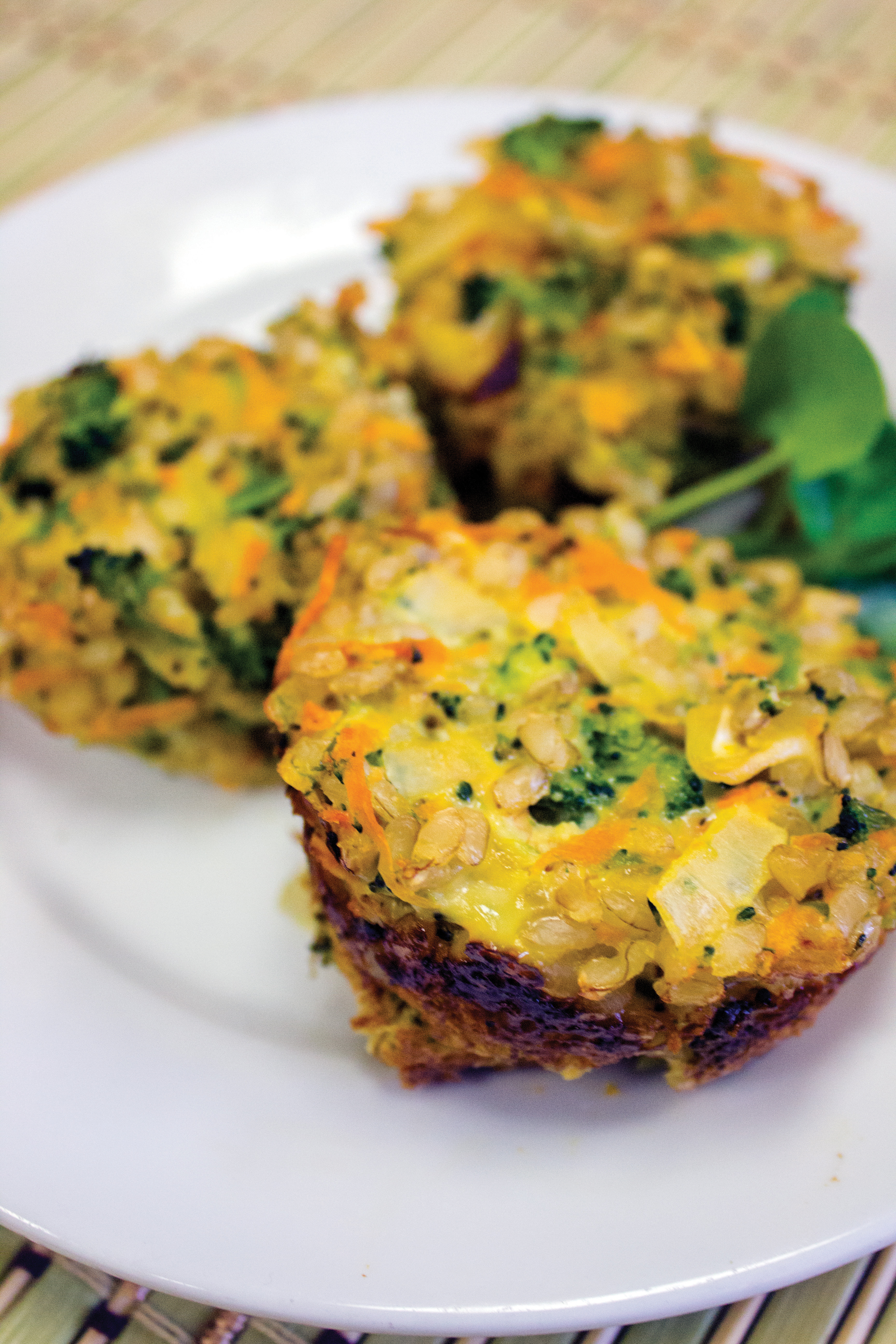 Rice is a staple ingredient across the globe. In our Bulk Department, you can find organic short grain brown rice at just $1.62/lb. every day. Both brown and white rice have similar amounts of calories, but because brown rice is considered a whole grain, it is a good source of magnesium, phosphorus, selenium, thiamine, niacin, vitamin B6, and manganese, and is higher in fiber. This rice cake recipe can be made with day old rice, white or brown, and you could use any veggies you happen to have in the fridge or freezer. The use of the muffin tin keeps everything uniform and together, and baking them is a healthier option than frying them.
Ingredients
1 white onion, finely chopped
1 large sweet potato, peeled and
grated
1 garlic clove, crushed
2 ½ cups broccoli, trimmed and
cut into florets
½ cup cooked rice
½ teaspoon olive oil
3 eggs, beaten
2 Tablespoons fresh basil, chopped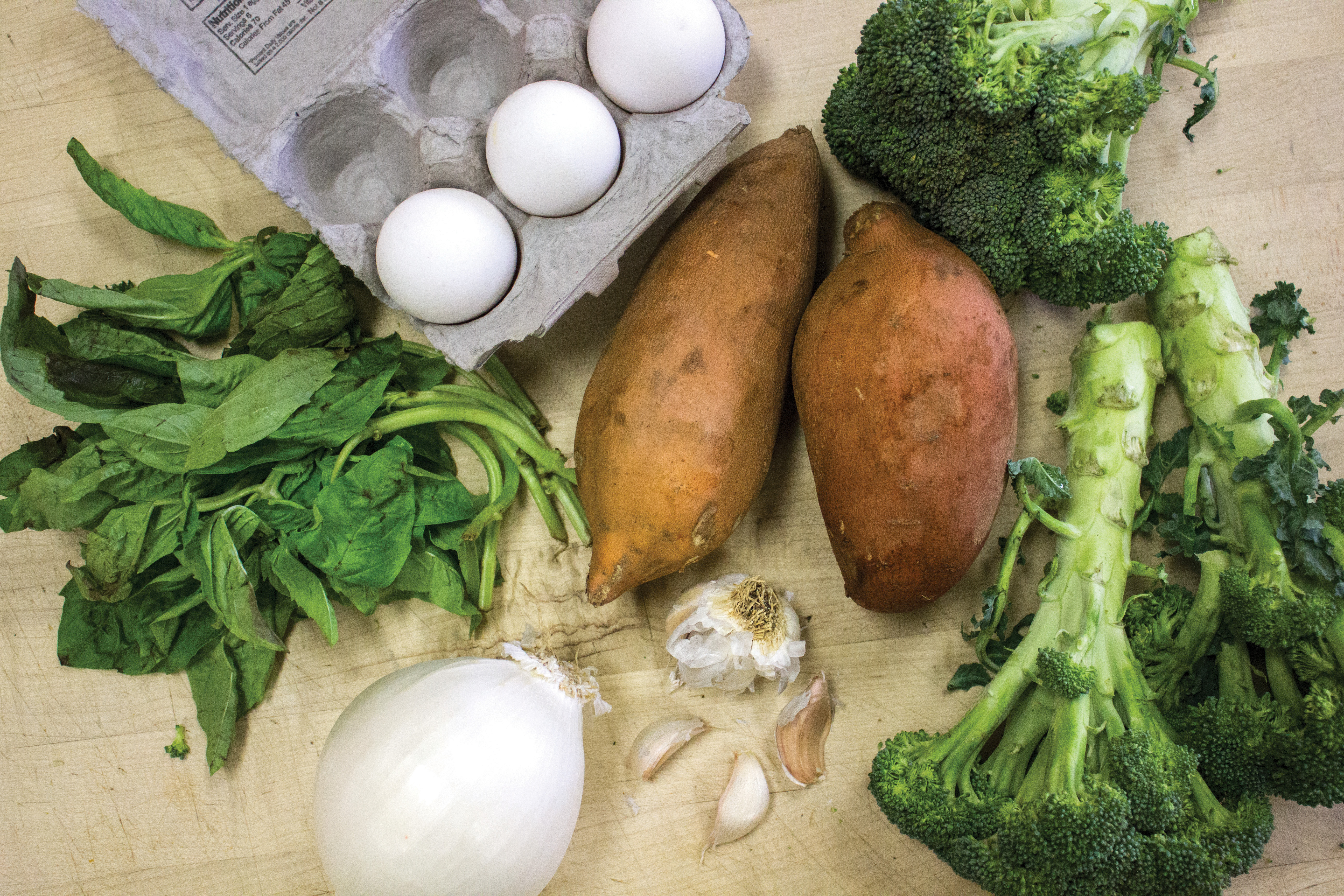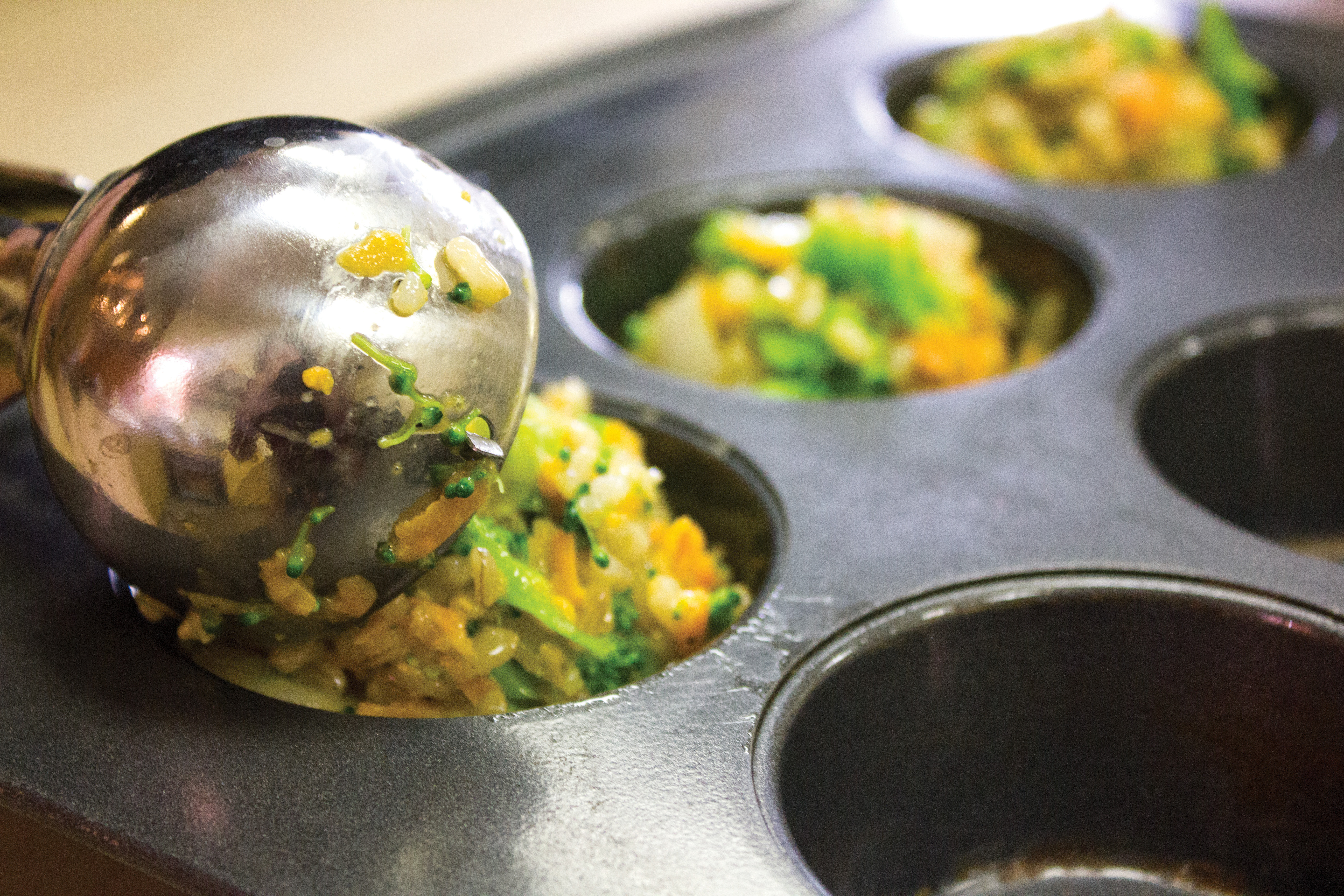 Directions
1. Preheat oven to 325°F.
2. Set large soup pot of water to boil.
3. Grease 12 cup non-stick muffin tin.
4. Heat ½ teaspoon olive oil in a large non-stick frying pan over medium heat. Sauté onions until soft, 3-4 minutes.
6. Add sweet potatoes to onions, stir and cook another 5 minutes.
7. Once sweet potato is tender, add garlic until aromatic.
8. Transfer to large bowl, set aside to cool.
9. Add broccoli florets to boiling water for 3-4 minutes. Drain and rinse under cold water.
10. Chop broccoli coarsely and add to onion and sweet potato mixture.
11. Add beaten eggs, cooked rice, and basil to mix and blend well with hands.
12. Use ice cream scooper or hand to make muffin sized balls and fill muffin tin.
13. Bake 20 minutes or until golden brown and puffy.
Variations
• Add ½ cup shredded cheese
• Substitute frozen peas for the broccoli
• Add ½ cup bacon, ham or tofu
• Add a handful of chopped mushrooms to the onion sauté
• Try other fresh herbs or greens you have growing