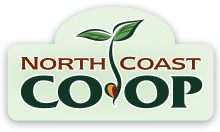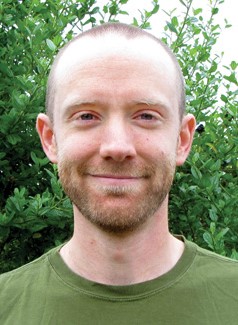 The March Board of Directors meeting continued the recent trend of great member turnout and participation. We now start out each meeting with a thought-provoking question from President Dave Feral for everyone present to answer. This month's question reminded us that North Coast Co-op has three bottom lines (environmental, social and financial) and asked everyone to identify one area in which North Coast Co-op is doing well and another area where we could be doing better. From the variety of interesting answers, some themes emerged. Many people agreed that North Coast Co-op is in great financial shape, but could do more to improve its environmental performance—especially when it comes to packaging and waste. If you weren't at the meeting and didn't get a chance to answer Dave's question, give it a little thought, and let your Board know what you think!
Introducing Our New Board Members
We held a candidate forum, in which the board and members got the chance to ask questions of four very strong candidates for the two vacant board seats. The candidates gave thoughtful, honest, and sometimes inspiring answers, and the board had a tough decision on its hands. At the end of the meeting, after a discussion in Executive Session, the board announced the appointment of Mary Ella Anderson and Peggy Leviton to the board. Congratulations, Mary Ella and Peggy—the rest of the board is looking forward to working with you!
Co-op Access Program Proposed
The board considered a proposal from the Member Action Committee (MAC) for a "Co-op Access Program," with the following goal: "To help all interested members of the community to access the benefits of North Coast Co-op membership and of shopping at North Coast Co-op, including the benefits of access to healthy food and of democratic member ownership, regardless of income." The MAC is proposing a one-year pilot program with 50 participants. Members would have to be receiving CalFresh, SSI or WIC benefits to participate, and would receive a discount and a small monthly store credit. The board voted unanimously to send the proposal to the management team to evaluate its feasibility.
20-Year Statement of Sustainability
The board approved a formal Statement of Sustainability, which was the product of hard work from the Sustainability Committee and lots of good input from members on the draft Statement. The Statement calls for North Coast Co-op to "nurture an organizational culture" of sustainability and boldly states that "we embrace the challenge to move our operations, investments and economic development towards environmentally and socially responsible activities." If you think moving toward sustainability is important, now's the time to get involved. We're going to need the help of all our members and staff to meet this challenge now that we've so boldly embraced it!
Cleaning Up the Member Rolls
The board discussed an effort to clean up the member rolls and agreed that if this was done, the members who would be removed are the ones who did not shop at North Coast Co-op at all during the previous fiscal year. The board asked for more information on the process and agreed to take action by email. This kind of thing hasn't been done in a long time, so there are a lot of people on the rolls who have stopped shopping at North Coast Co-op, moved out of the area or abandoned their memberships for other personal reasons. There would be plenty of notice before anyone is removed from the membership and the process would include an option for people to respond and let us know they still want to be a member. …and so much more!
The board also approved a budget for the next fiscal year, a board candidate qualification policy, and made a lot of other important decisions at this meeting. Don't forget, if you want more details, the full minutes of the meeting will be included in the board's April meeting packet. You can get a copy of the board packet at the Customer Service desk (or by email if you request it) about a week before that meeting.
Meet Your New Board Members:
Mary Ella Anderson
I've lived in Humboldt County since 1970 and moved to Arcata in 2012. I believe in simple living and modest consumption. I hope to help reduce waste-making at North Coast Co-op, increase racial, social and economic diversity and continue North Coast Co-op's vital role in our local food network.

Peggy Leviton
Originally from Chicago, I moved to Humboldt County over four years ago from Bellingham, Washington. I became a CPA in 1990, and focused my finance career on non-profits and local governments. Previously, I also performed and taught classical piano. My life is rounded out by enjoying the great outdoors with my husband and pets, community volunteering, and attempts at growing organic vegetables.