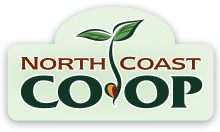 Why does it matter how many people are listed on a membership?
In a co-op, memberships are like citizenships. It is critical for a functioning cooperative democracy that each membership has the same rights, including the right to exactly one vote in co-op elections. At North Coast Co-op, however, there is a long history of allowing two or more member-owners to be listed on a single membership. If more than one member-owner listed on one of these memberships votes in a Co-op election, each has less than a full vote counted. Over a year ago, the Policies & Procedures Committee (PPC) began discussing this and other complications that arise when multiple-person memberships attempt to exercise their right to vote in Co-op elections.
California law and the Co-op's current bylaws require that when more than one individual on a multiple-person membership votes in an election, the majority of those voting determines how the membership's vote is cast. At best, this means that such member-owners do not have the right to a full vote, as those with single-person memberships do. At worst, it means that their votes may not be counted at all. As most multiple-person membership have two listed members, if they vote in different ways, there is no majority vote to count; in
essence, they cancel each other out.
Other problems also arise from having more than one member-owner listed on a single membership. Most notably, the Co-op is inappropriately forced to decide which member-owner receives patronage refunds and dividend checks and which one can make decisions about the membership.
How do we deal with the issues that arise from multiple-person memberships?
One option to address the problems identified above would be to revise the bylaws and board policies to formally designate one person on each multiple-person membership as the only one with various rights and responsibilities of membership, such as voting. The PPC considered this solution, but rejected it because it would be fundamentally unfair to other member-owners listed on the membership.
In the end, the PPC decided that the best way to ensure that all of the Co-op's member-owners have equal rights and responsibilities, as demanded by fundamental fairness and cooperative values, is to transition to single-person memberships. However, we also recognized that it would not be fair to force individuals currently listed on multiple-person memberships to buy new memberships, given that various membership applications used by the Co-op over the years have explicitly allowed the listing of multiple individuals.
What is the PPC proposing?
The PPC has proposed to the board a policy which would allow current multiple-person memberships to retain their arrangements, but would require that all new memberships be limited to a single individual member-owner. Over a long period of time, this would result in an effective transition to single-person memberships. Here's exactly what the proposed policy says:
Following board approval of this policy, any new membership shall be owned by one natural person or by one organization and no existing memberships may add any additional member-owners with full rights of membership. Any member-owner may, at any time, add or remove one individual as a "household shopper".
The household shopper is permitted to patronize the cooperative on behalf of the member-owner. The household shopper is not a member-owner and has no claim of ownership or associated rights to the membership.
Individuals on existing memberships owned by more than one natural person shall be encouraged but not required to purchase individual memberships.
Below are some possible arguments in favor of the policy and against it. We encourage you to read the policy, consider the arguments, and decide what you think.
Arguments in Favor
Single-person memberships will ensure that every member-owner has the same rights and responsibilities, including the right to a full vote in Co-op elections.
Single-person memberships will ensure that the Co-op isn't forced to unfairly designate one member-owner over another for various rights of membership, or to arbitrate disagreements among member-owners on the same membership.
A long-term transition to single-person memberships supports democracy and equality of ownership rights at the Co-op.
The proposed policy will preserve some of the convenience of multiple-person memberships. If a multiple-person household wishes to use only one membership number, one person will be able to join and then designate an additional "household shopper" to shop on their behalf.
The proposed policy is fair to existing member-owners, as it will not force individuals on multiple-person memberships to transition if they don't want to.
Single-person memberships will simplify the administration of the membership system reducing the burden upon the Co-op staff.
Single-person memberships give the members clarity as to the ownership and control of their investments in the Co-op and the disposition of those assets in the event of death, termination of membership or other life-changing events.
Arguments Against
The current system of multiple-person memberships may not be perfect, but the Co-op is making it work just fine. There's no reason to change it now.
There are other ways to address the problems arising from multiple-person memberships—for example, designating one person on each membership to administer the rights and responsibilities of the membership.
Some people live in multiple-person households and shop collectively. Multiple-person memberships simply reflect the reality of how member-owners live.
The proposed policy would result in a long transition from multiple-person memberships to single-person memberships. In the meantime, there would be effectively two classes of membership—those allowed to list more than one member-owner, and those not allowed. This would be unfair.
How can I let the board know what I think about the proposed policy?
This proposed policy does not require a revision to the bylaws, and therefore does not require a vote of the membership. However, the board feels strongly that the Co-op's member-owners should have extensive opportunities to provide input before the board considers adoption of the policy.
If you have an opinion about the proposed new membership policy, we invite you to write a letter to the board and email to board@northcoast.coop or mail to ATTN: Membership 811 I Street Arcata, CA 95521. You can also come to an upcoming board meeting to speak to the board in person. Finally, there will be an opportunity to discuss the proposed policy at the Annual Membership Meeting on October 22. The board will be considering all the comments it receives from member-owners before deciding whether or not to adopt the PPC's proposed policy.