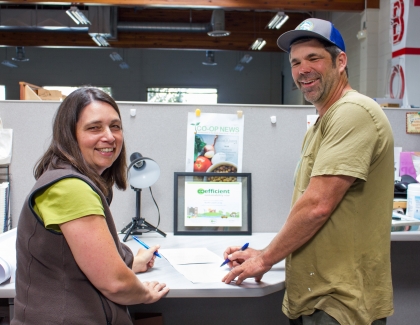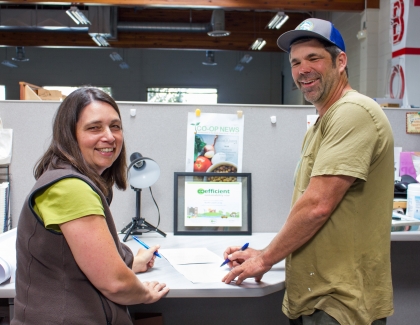 At the end of the board of directors meeting on August 4, the board announced that we had selected Melanie Bettenhausen as the Co-op's new General Manager following an extensive national search. Melanie, who had been serving as the Co-op's Marketing & Membership Director, took over the top spot a week later on August 12.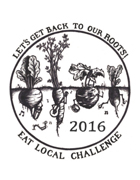 September is Eat Local Month, and the North Coast Growers' Association farmers' markets, in partnership with the North Coast Co-op, challenge you to up your game in eating delicious, fresh, Humboldt-grown food for the annual Eat Local Challenge.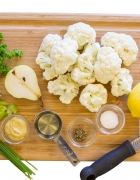 In this recipe, cauliflower's raw, crisp, bright flavors are showcased with the help of some tangy dressing, pear and a little bitter radicchio. The combination of sweet and savory is sure to keep you craving this dish all the way into December.