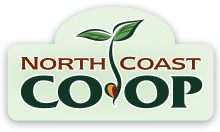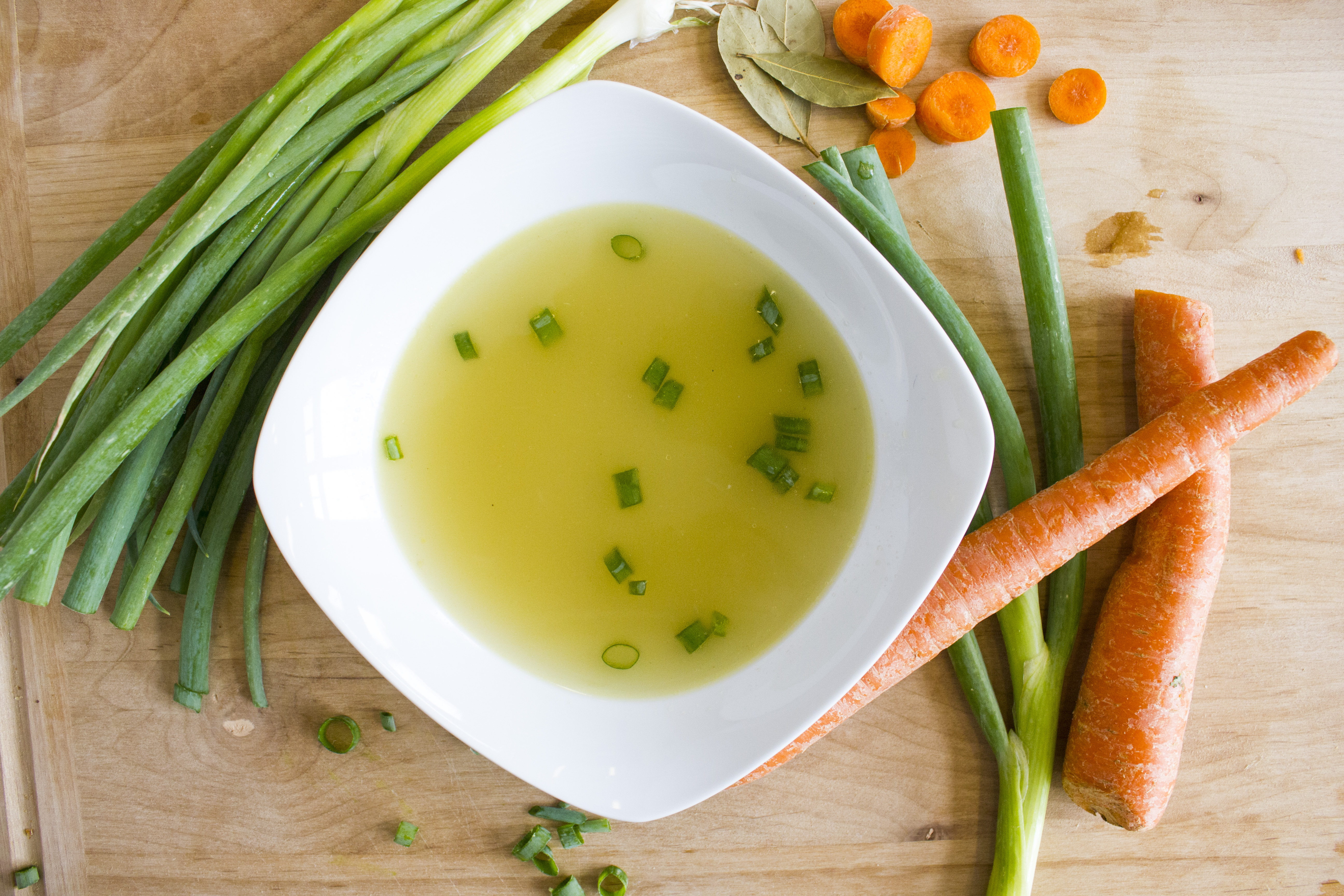 Soup. It can often be the quickest answer to a hungry belly and a simple method for packing a whole lot of nutrition into a one-pot meal. When it comes to nutrition, quality and cost, you have to be making soup at home. Simple ingredients and fresh herbs are all you need to create a magnificently rich and golden stock to use for any number of soups. Stock by definition is water is which aromatics, veggies and bones are simmered and strained and simmered again to condense the flavors. Broth is stock mixed with additional water, veggies and aromatics. There are lots of benefits to making your own stock; the most valuable being cost savings. Whether you are choosing to purchase our organic rotisserie chicken or roasting your own, using the remaining bones is cost effective and waste conscious. Save your veggie scraps (the ends of carrots, celery and onions can be tossed in a bag in the freezer until it is soup stock making day) and you can save even more!
Ingredients:

Leftover chicken bones*
1 tablespoon apple cider vinegar
2 stalks of celery with leaves, coarsely chopped
2 large carrots, peeled and halved
1 white onion, quartered
1 bay leaf
6 black peppercorns
*Omit the chicken bones and
double the veggies for a simple veggie stock.

Directions:
1. Bring 2 quarts of water to boil in your largest soup pot.
2. Add bones, celery, carrots, onion, garlic, peppercorns and bay leaf.
3. Bring covered pot to a low simmer for 2 hours.
4. Uncover and skim any foam that has accumulated and increase heat to medium simmer for another 2-3 hours.
5. Once the liquid has reduced by
half, strain through a fine mesh strainer and/or cheese cloth.
6. Kept in the fridge, your stock will last up to 5 days.
7. Additionally, you can fill ice cube trays and freeze it. Once frozen, store in air tight container or Ziploc bag, and they will last up to 6 months. (One standard ice cube equals 2 Tablespoons)
Featuring Rocky
Free Range Chicken
$2.58 per lb