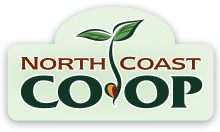 Support for Farm Workers, Zero Waste, Earth Action Committee, and the Disappeared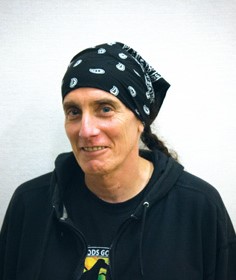 Representatives from Zero Waste Humboldt gave a short presentation at the May board meeting. Arcata generates over seven thousand tons of landfill annually. They advocate for resource conservation and waste prevention. We should strive to reuse before we recycle. In addition to reusing and recycling we need to look at ways to reduce consumerism. One of the goals is to foster individual responsibility for our actions. For more information email contact@zerowastehumboldt.org. Join the race to zero!
Spokespersons representing the Driscoll Berry Boycott have asked the board to support farm workers in their effort to obtain a fair contract from Sakuma Berries, a supplier to Driscoll, by supporting a boycott of Driscoll products. This matter will be discussed at next month's board meeting. Meanwhile, look for educational materials at both stores. For more information go to
www.BoycottSakumaBerries.com.
Update on the General Manger search: ads have been placed nationally, regionally and locally. Applications have been coming in. If you, or anyone you know, is considering applying keep in mind that the deadline is June 10.
The board recommended to the Interim General Manager to allow senior members to stack their member-owner discount with their senior discount once a month. Feasibility is being researched.
The board has formed the Earth Action Committee. Its goals include embracing the challenges of moving towards environmental and socially responsible activities in order to regenerate and strengthen ecological and social, local and global relationships. The next meeting will be Tuesday, June 21 from 6:00 – 7:30 pm in the Co-op Community Kitchen, Arcata.
Concern was expressed about employees who mysteriously disappear. State law prohibits discussion by employers about individual personnel matters. I would like to express appreciation to all current and past employees for their dedication to North Coast Co-op.
There was ongoing discussion about the proposal to start a program for low income individuals, called the Co-op Access Program. Several board members will meet with a group from the management team to explore questions and bring a feasibility analysis to the board.
It was pointed out that one of the proposed bylaws changes, which would designate the first name on a membership as the voting person of the membership, could be perceived as discriminatory towards women because women tend to be the second person on North Coast Co-op memberships. More about proposed bylaws changes at the June 2 board meeting.
This month's meeting had numerous topics that can lead us all down the path of having more tools for the collective well-being of our community.
The June board meeting will be Thursday, June 2 from 6:00 – 8:00 pm at the Co-op Community Kitchen, Arcata. Please join us.