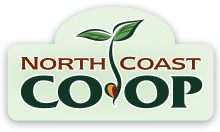 The 43rd Annual Membership Meeting will be traveling to McKinleyville's Azalea Hall this month. Member-owners are invited to join us Saturday, October 22, from 3:00 to 6:00pm at Azalea Hall, 1620 Pickett Road, off of Central Avenue. Please make your reservation for this free member-owner event before Sunday, October 16. No member-owner will be turned away for lack of tickets but we do want to plan accordingly with enough food for everyone. You can make your reservation by picking up tickets at Customer Service desk in either store or by calling Ellie Christensen, Outreach Assistant, at (707) 443-6027 ext. 434.
There are several items on the agenda this year. During the Meet & Greet, which begins at 3:00pm, attendees will have a chance to visit one of three discussion tables: 1) meeting this year's Board candidates; 2)receiving answers to questions about proposed bylaw changes; and 3) engaging in discussion surrounding the proposed transition to a single membership policy.
The meeting will officially begin at 3:30, with a call to order and approval of the 2015 Annual Membership Meeting minutes. The Board of Directors Chair will report on this year's activities, including a sustainability presentation.
At 3:55, Melanie Bettenhausen, North Coast Co-op's new General Manager, will give a report on the status of the Co-op. At 4:15, the floor will be open for member-owners to address the board and fellow attendees.
Dinner will be served at 4:45; a baked potato bar with toppings, a green salad and dessert will be provided. During the Meet & Greet and dinner portions of the event we have invited Co-op member-owner Howdy Emerson to share his gift of Celtic Harp music for all to enjoy. We encourage all attendees to bring their own reusable tableware (plate, cup, silverware, etc.) plus to-go containers to take home leftovers.
There will be time for further visiting at the discussion tables following dinner before the meeting adjourns at 6:00.
SCRAP Humboldt will be joining us again this year to provide fun kids' activities and crafts that focus on re-use. SCRAP is a non-profit organization whose mission is to inspire creative reuse and environmentally sustainable behavior by providing educational programs and affordable re-use materials to the community. Please let us know if you are bringing children along when you make your reservation so that they can plan for enough supplies and staffing. Weather permitting, the Pierson's Park Playground will be great fun for kids, too!
The Annual Membership Meeting is a great place to connect with your fellow member-owners, engage in discussion with the board of directors, and enjoy food and drinks. We hope to see you there!
Festivities include:
Bylaws Q&A
Meet the Board
Candidates
Introduction of the General Manager
Sustainability Efforts
New Proposed Single
Membership Policy Q&A
Baked Potato Bar
SCRAP Humboldt Kids Area
Please let us know you're coming by October 16 at Customer Service or by emailing elliechristensen@northcoast.coop